Multiple Grammy nominated pianist/vocalist, who has also worked with many top vocalists across all genres, is now available for online lessons for both piano and voice. Lesson times available can be 30 minute or 45 minute lessons.
Combined piano and voice lessons could be up to one hour. Piano studies can cover beginners to advanced students, with a specialty of working with singer/songwriters to develop their songs as well as their ability to accompany themselves.
There are a lot of people you could study with, but no one with the background and 35 year experience of working with the top stars in the industry.
From pop artists like Celine Dion, Dusty Springfield, Johnny Mathis, Lou Rawls,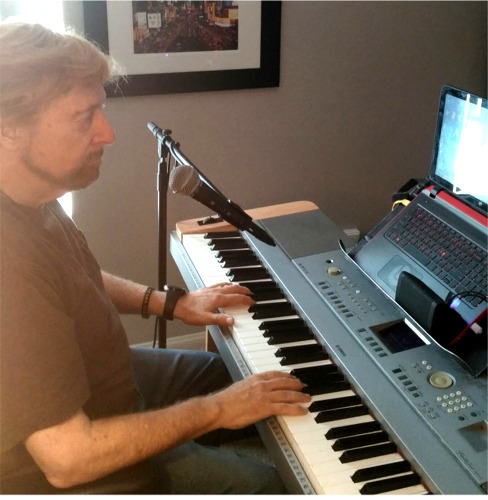 Michael Bolton, Dionne Warwick and the Carpenters, to country stars including Kenny Rogers, Charlie Pride, Willie Nelson, Randy Travis, Little Texas and the Oak Ridge Boys, to some of the best jazz vocalists, including Harry Connick Jr., Michael Buble, Nancy Wilson, Sarah Vaughn and Ella Fitzgerald. The full list is extensive. He has also conducted for these artists, as well as having written many of their orchestral arrangements.
Larry is certainly one of the most qualified to not only coach singers on technique, but to give them the insight and tools to make it in the real world of music... at the highest level.
Online lessons include:
Two high quality cameras, including an overhead cam for keyboard view
High quality Sennheiser mics
Lightning fast Internet at 500Mbps
Sound run through a high quality pre-amp for extra broadcast quality
All you will need:
1. Download the Zoom app (not the web version)
2. Computer, laptop, tablet or yes, even a phone! Attached speaker (incl. Blue Tooth) is best for singing!
For more information, please email me at:
Feel free to download my preferred voice exercises (in mp3 format).